AVflo™ Vascular Access Graft
AVflo, Nicast's CE certified polyurethane vascular access graft, provides a high-end solution to hemodialysis patients, improving patient care and reducing hospitalization time. The AVflo is the first vascular access graft to exploit the unique properties of electrospun nanofabric.
AVflo's self-sealing synthetic nanofabric provides:

excellent primary and secondary patency (unobstructed blood flow)
early access, enabling dialysis within 24-48 hours after implantation
rapid arterial and venous puncture sealing (less than 5 minutes) following dialysis needle withdrawal
rapid sealing (less than 5 minutes) of suture perforations and halting of blood weeping
easy suturing of graft to blood vessels
easy implantation; no end-to-end twisting of graft during implantation
easily palpable thrill (blood flow vibration)

AVflo is offered in the following configurations:

Linear graft for straight (non U-bend) implantation
Coiled grafts for U-bend implantation. The coiled grafts are offered in center-coil and non-center-coil versions.

The AVflo is made of medical grade biocompatible polycarbonateurethane.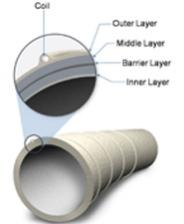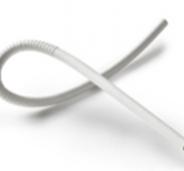 Downloads