Calla breeze and lace
Chin & cheek compression with neck band and optional pouches for cold packs.
Applications: Cosmetic and plastic surgery procedures e.g. face lift, neck lift, chin and jaw augmentation, and liposuction (chin, neck) procedures.

The light compression may reduce swelling, bruising and inflammation, as well as assist loose skin to retract and reattach.

The chin and cheek support is available with pouches for cold gel packs to soothe and decrease pain in the surgical area.

It is recommended to use the chin and cheek support as instructed by the physician.

Generally it is used from one to several weeks after surgery.

Does not contain natural rubber latex (no NRL).

Washable at 86°F. Do not tumble dry.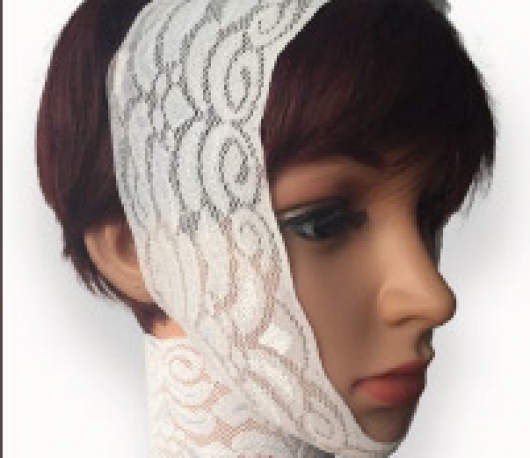 Downloads